Book online at Hotel Naranjo de Bulnes ** with the following advantages:
Without intermediaries
Book direct at Hotel Naranjo de Bulnes ** and get direct benefits and discounts
Immediate confirmation
Instant booking confirmation: direct to your email inbox
Secure payment gateway
Your reservation is under secure protocol, https, ssl. Confirm reservation in the safest way
Hotel en Cabrales
About Hotel Naranjo de Bulnes **
A place to relax in Asturias Hotel Naranjo de Bulnes in Arenas de Cabrales (Asturias): The ideal place to enjoy a pleasant stay in the National Park Picos de Europa, where you can visit and discover the Natural Paradise that surrounds us. Come and make the Cares Route. You will be surprised! The Hotel Naranjo de Bulnes, is located in the center of the beautiful town of Arenas de Cabrales (Asturias), a natural gateway to the Picos de Europa and the Cares Route. Thanks to the hotel's location, you can explore the natural paradise that surrounds us, being in direct contact with nature; you can do the amazing Cares Route, developing all kinds of hiking and mountain activities; enjoy the beaches of the Bay of Biscay (30 minutes), visit wonderful places like the Covadonga Sanctuary, Cangas de Onis, among many other places. Not forgetting the charm that the villages of Cabrales offer, the excellent local cuisine and the secrets of the elaboration of our famous Cabrales cheese. Naranjo de Bulnes Hotel offers quality services with a friendly atmosphere, in a privileged and quiet environment. We offer 27 rooms with all modern commodities, most of them with views of the Picos de Europa. It is the ideal hotel to do the Cares Route and visit the Picos de Europa. To enjoy with your family or for great adventurers. A place to break away and relax. Hotel Naranjo de Bulnes www.hotelnaranjodebulnes.com email: info@hotelnaranjodebulnes.com Phone number: (+34) 985846519
Book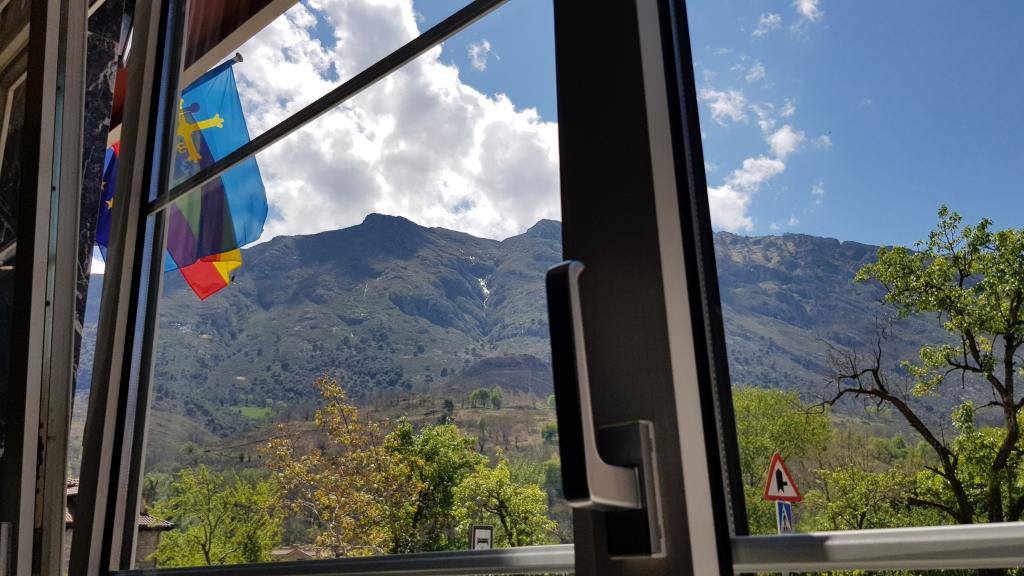 in pictures
rooms Hotel Naranjo de Bulnes **
in pictures
Photo Gallery Hotel Naranjo de Bulnes **
our prices
Rates Hotel Naranjo de Bulnes **
Discover our prices, an unbeatable value for money in Hotel Naranjo de Bulnes **
Availability, rates and restrictions
lo que dicen de nosotros
review Hotel Naranjo de Bulnes **
Excelente relación calidad -precio. Hotel muy limpio y el personal muy profesional.
Cristina
16/07/2022 07:41:06
Estancia muy agradable. El personal muy atento, con muy buenas recomendaciones tanto con los sitios para comer/cenar como con los consejos para la ruta del Cares. Relación calidad/precio excepcional. Repetiremos sin dudar
Aitor Paz Portela
20/09/2021 12:34:10
Hotel bien ubicado limpio con personal muy amable sin lujos pero te sientes cómodo lo recomiendo
Jesus Gil Hernandez
12/09/2015 09:27:17
Fantástico. Muy buen servicio, amabilidad, limpieza. Excelente trato del personal, tanto Jesús como el resto del personal. Muy recomendable y cercano al bares, restaurantes...... También cercano al funicular de Bunes, ruta del Cares, playas.... Gran elección para próximas ocasiones
NATALIA
12/08/2016 19:51:47
Las habitaciones están muy limpias, tiene todos los servicios, parking gratuito, el desayuno te lo sirven zumos, tostadas, napolitanas,.. Cafés, yogur, calidad precio 10.Organizan la Ruta del Cares con vuelta en 4x4 por los Picos de Europa.
Pedro Martinez
06/08/2015 13:03:28
Ubicacion excelente, el tranto del personal muy eficiente y amable, la habitación muy limpia y las vistas expectaculares
Raquel
26/09/2021 21:50:03